We believed that the healthy relationship between employer and employee is a matter of matching the both parties. Matching can be one of the toughest tasks we ever face. Trust for both strangers each other is, at best, a difficult process.
Relax….. We at Silkatsilco Care International Inc., are willing to help and assist you 24 hours a day. We assure you of the highest and unique quality of services with unique quality of candidates and employers.
Silkatsilco Care International Inc. is an employment Agency located in the Greater area of Toronto. It's a Corporation with two Directors, namely: Gabriel Ivan and Alma Bella Hernaez Jinon. Its founder Alma Bella Hernaez Jinon is a mother herself and has an elder mother who is 84 year old. She herself brings a great experience of being a caregiver and an employer at the same time.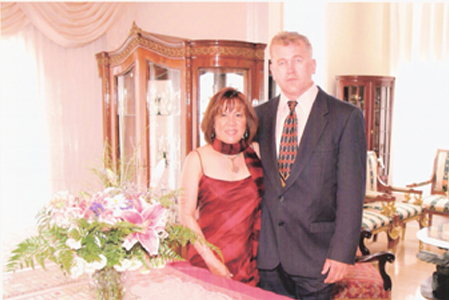 Silkatsilco Care International Inc. founded March 2005. Alma has her Degree of Bachelor of Science in Commerce- major in Accounting at the Colegio de San Agustin de Bacolod in the Philippines. Ten years working as a bank employee in Nation Bank at Bacolod City Negros Occidental, Philippines and for 5 years, experienced as a business woman managing her own grocery business in Silay City Public Market Negros Occidental, Philippines. She comes over to Canada on Oct. 2000 to join her family: her parents, 3 sisters and 2 brothers. After a year of working as a Marketing Manager at the Antique Shop owned by her brother, she decided to join in this field and founded the Silkatsilco Care International Inc.